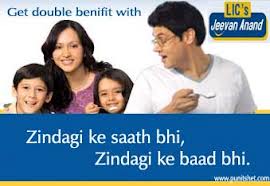 Jeevan Anand Features
This plan is a combination of Endowment Assurance and Whole Life plans. It provides financial protection against death throughout the lifetime of the life assured with the provision of payment of a lump sum at the end of the selected term in case of his survival.
Premium:
Premiums are payable yearly, half-yearly, quarterly, monthly or through salary deductions as opted by you throughout th...
Read More